Consultation
SF Design offer an in-home or off-plan consultation service. We know rugs and carpets: our team are experts in helping choose the best material, colour and rug size for your tastes, space and lifestyle. We are also experienced in templating unique rug shapes to suit your space and furniture. If you would you like a custom-made rug that perfectly matches the contour of an oval dining table or curved couch contact us today to start the process.
We are also able to insert rug or carpet imagery into photographs and/or building plans to assist you to visualise how the finished space will look. In home consultations are available in Auckland only. For customers outside Auckland we can work from photographs and/or plans and are able to deliver samples or stock rugs for you to try in your space. Fees may apply, contact us for details.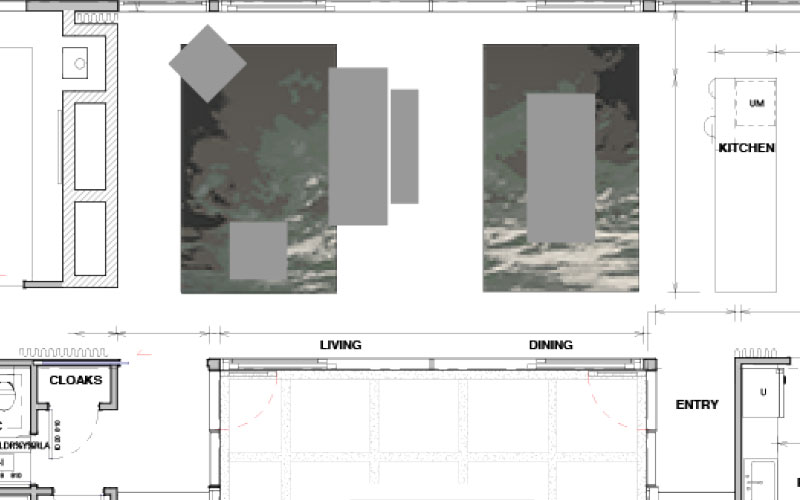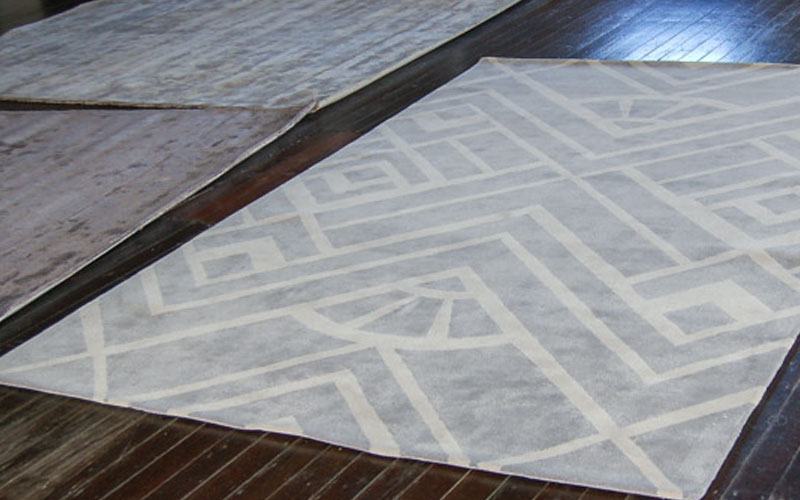 Try at Home
SF Design offer an obligation-free in-home trial for stock rugs. Your lighting, furnishings, textiles and flooring can dramatically affect the appearance of a rug and trialing in your home will help you to definitively decide whether the size, colour and design complements your space.
We suggest living with the rug for in your home a few days, as this is the best way to see if the dynamics of the rug work with your interior. Your are welcome to collect and return rugs from/to our showroom in person. Alternatively delivery/collection can be arranged, fees may apply for this service, contact us for details.