Our  journey began with a passion for New Zealand design. For over 15 years we have had the privilege of collaborating with interior designers, architects and homeowners to create individualized rugs, carpets and textiles. Each of our designs has its own story – the narrative involving the people and the space we work with, tying in all the elements to create the right rug for each room and its owners. To complement our bespoke service, we have secured exclusive agencies for a wide range of distinctive and elegant European rugs and carpets. Visit our space so that we can create a rug or carpet for yours.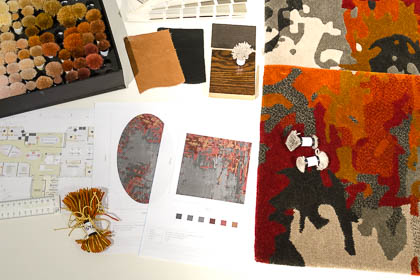 What we do
Understanding Your Space
We invite customers and design professionals to share with us the space they are creating. Inspiring us with paint chips, fabric swatches, plans or photographs that will help shape the initial design. These elements help us understand the look, feel and function you are seeking to achieve. From there we look at colours to compliment your scheme and can offer to customise one of our existing collections or bring to life a design especially for you.
Commercial & Retail
Hotels and conference Facilities
Office & Lobby Interiors
Private residences
Kara
Sales & Design consultant

With a history in both fashion design and textiles, the importance of balance, proportion and colour are a strong focus for Kara. Whether the rug is a feature or a definitive statement, good design in the right size and colour completes the room.
Sonya
Owner

What began from a desire to balance work with family life has developed into a passion for New Zealand design. These are exciting times for New Zealand design, we have matured and use our local environment to create designs and products that fit comfortably around the world. I feel fortunate to part of this vibrant growing industry.