Custom design is our passion. We offer a full range of custom solutions – from a rug manufactured from our carpet range – through to a rug, carpet, wall hanging or fabric individually designed and crafted to your personal specifications. Rugs can me made in any size, large to small, any shape and any colour palette. Whatever your inspiration, we have the experience and expertise to help you realise your dream. With a sensational array of colours and materials to choose from we can craft your rug or carpet to perfectly suit any decor and lifestyle.
Your home is unique so why compromise with an off-the-rack rug? At SF Design we won't try to sell you a stock rug that's not quite the right size or colour. We are experts in customising and re-colouring our existing designs to suit your room, décor and lifestyle. The possibilities are almost infinite – our rug designs can be altered in size and shape, you can add or subtract colours, change the colour palette completely, rescale the pattern up or down, and choose a material or mix of materials – wool, bamboo, silk + more – and weaving method that suits your lifestyle and budget.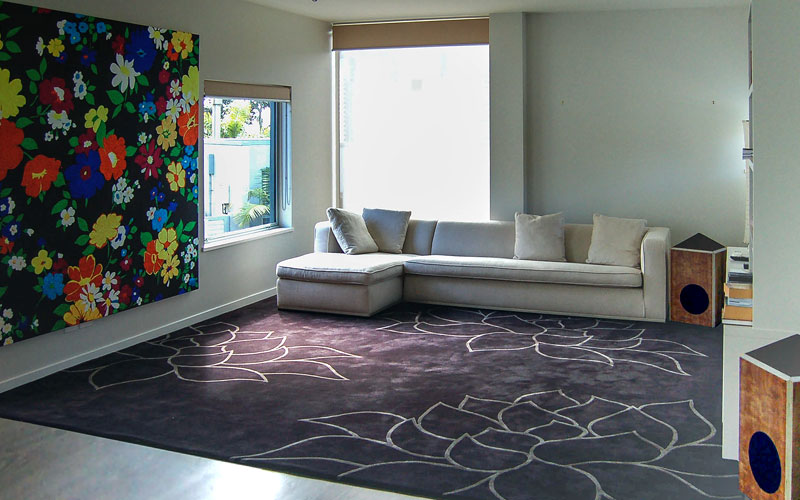 For something completely different we offer a from-scratch rug and carpet design service. Set your imagination free and we will apply our design and colour expertise and experience to translate your concept into a personalised bespoke rug or carpet. Whatever your concept, we will guide you through the process of choosing the perfect colour palette, materials and weaving technique to help you develop and realise your vision.
SF Design are experts in creating rugs and wall hangings from original artworks. We are privileged to have transformed art by many leading artists including Ralph Hotere, John Papas, Des Robertshaw and Joan Miró, handling the entire process from obtaining approval from the artist through to design and manufacture.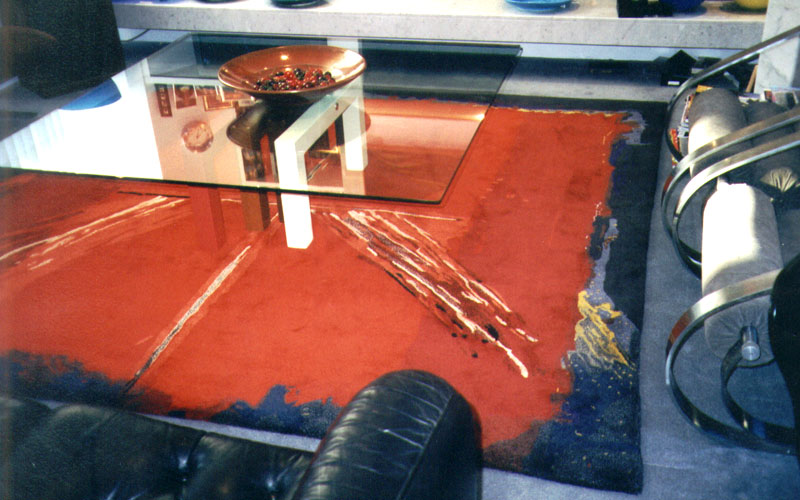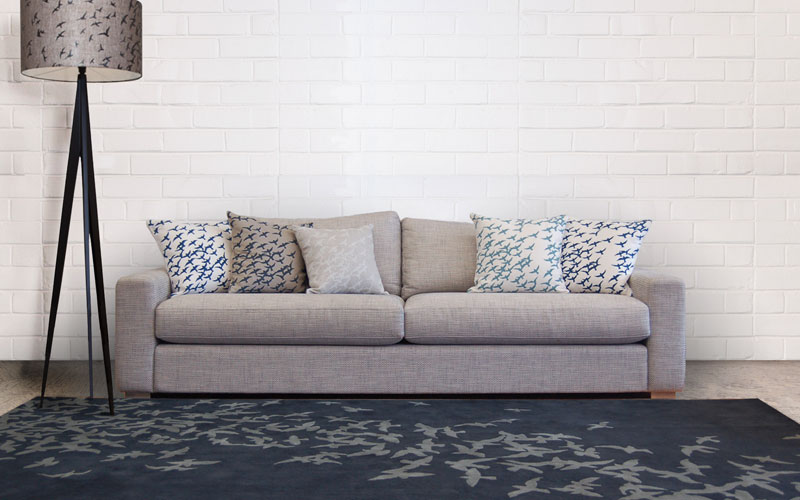 Take your interior design to another level with custom-designed textiles by SF Design. Match or compliment your rug or carpet with bespoke cushions, drapes, lampshades or upholstery fabric.