At SF Design our focus is all about design, not off-the-rack products. One of the advantages of this approach is that once you have chosen a rug or carpet design we are able to offer a variety of manufacturing techniques tailored to suit your intended use and budget. From luxurious hand-knotting or tufting, through to machine-made Axminster and Jet-dye carpets and rugs we have all the bases covered.
Chinese hand-tuft
The Chinese hand-tuft rug and carpet weaving technique was invented by a young Hong-Kong textile engineer in the mid 20th century as an alternative to hand-knotting. From this evolved the modern hand-tufting gun and an entire industry spreading from Hong Kong to Mainland China and many other Asian countries including Thailand, Indonesia and The Philippines.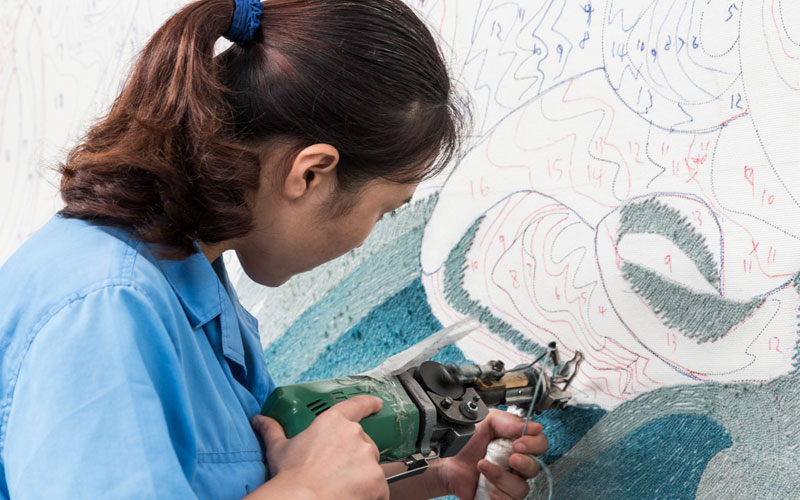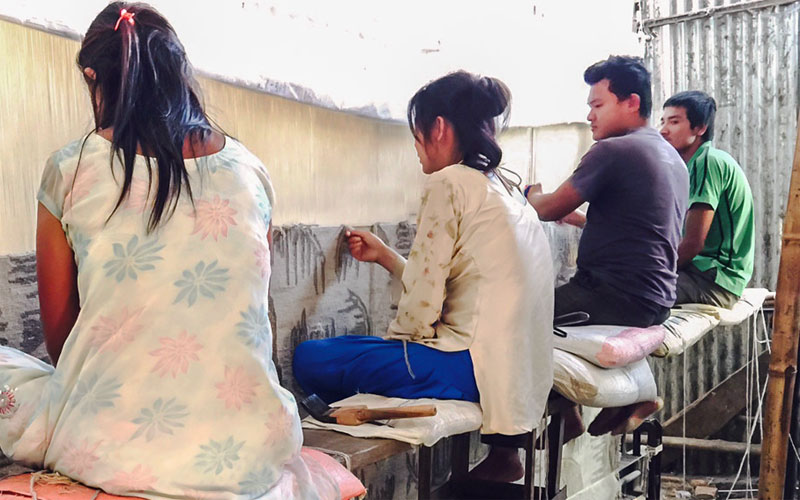 Tibetan hand-knot
Hand-knotted Tibetan rugs have a very different look and feel to traditional Persian rugs and especially Chinese hand-tufted rugs. This is due to both the unique Tibetan knot, which is quite different to the Persian hand knot, and the use of lanolin-rich Tibetan wool combining to produce a beautifully soft texture and feel.
Axminster
The modern Axminster machine combines centuries old innovation with cutting edge computer control. The durability of Axminster carpets and rugs is largely due to the simultaneous manufacture of the carpet backing and the pile with each pile tuft firmly supported by up to nine backing warps and wefts. SF Design Max Modern Axminster is manufactured on the most advanced Axminster machines in the world.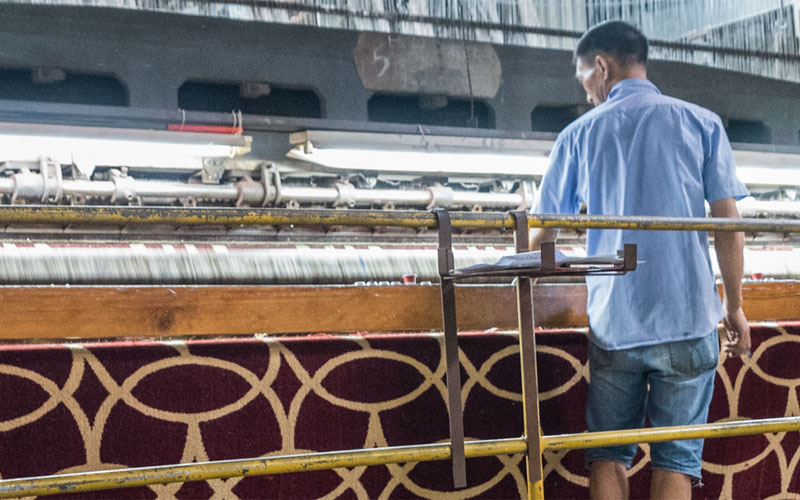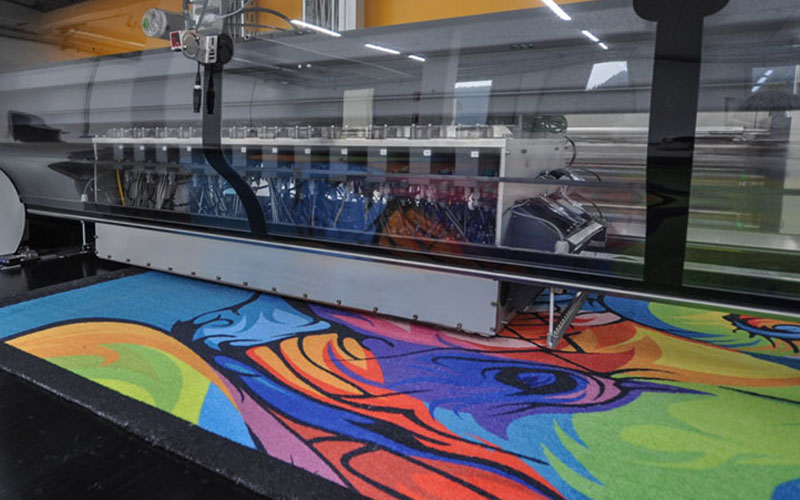 Jet-Dye
SF Design jet-dyed carpet is manufactured using next-generation carpet printing technology. Unlike older technology which is restricted to a pre-defined colour-set, SF Design jet-dyed carpet has an unlimited colour palette. Combined with a quantum leap in print definition from 1 to 150 million dots per square metre, SF Design jet-dye delivers near photo realistic design precision.